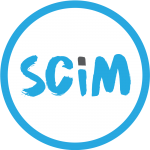 Student Conference in Maribor (SCiM) is held every year in Maribor, Slovenia. Each year 60 students from all around the world gather to not only attend educational workshops, but also take part in other activities of the conference.
The main purpose of the conference is to unite students from different countries in one place, where they have the opportunity to gain new knowledge, network and create valuable connections. Besides main workshops students also have the opportunity to experience the city of Maribor through different activities, explore sLOVEnia on a two-day excursion and establish new friendships.
This year's theme is »Challenges of young people in modern world«. Participants will have a chance to attend various workshops dedicated to challenging their work – life balance, stressful surroundings, emotional intelligence, career development, knowledge of health and circus spirit.
Facebook: https://www.facebook.com/ConferenceMaribor
Website: http://www.scim.si/