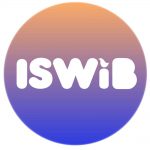 The International Student Week in Belgrade (ISWiB) is a one-week student festival which has been traditionally held every year since 2006. in the city of Belgrade, Serbia. The Festival is open for students from all over the world. Every year, ISWiB gathers over 200 young people, including participants, moderators and volunteers. The idea of the festival is binding young people through work in several different workshops created so that every workshop covers a significant field of our society which we live in. Through workshops, close communication and cooperation, interactive lectures and various open activities, students will be able to gain new knowledge and exchange ideas. Students will also have an opportunity to establish professional contacts with eminent professors and professionals from different sectors and develop and create new projects by themselves.
The Festival has been traditionally organized by association World Youth Wave.
World Youth Wave (Serbian:"Svetski omladinski talas") Youth organization, founded in 2005. by a group of students and young professionals in Serbia. The idea of the foundation was giving a chance for young people to represent their ideas, beliefs and convictions, and also to connect students on a global level, through different cultural and educational projects. One of the main goals is strengthening youth sector, not just in Serbia, but also on international level, by promoting projects and supporting and sharing ideas that include young people in general. Communication improvement between young people in the country, region and worldwide; setting grounds for long-term organizational cooperation; promoting cultural dialogue and fight against prejudices, racism and xenophobia – those are just some of the main aims of the World Youth Wave.
A short ISWiB history
The association World Youth Wave has so far successfully organized nine ISWiBs. Every ISWiB had its own theme and story:
2006 – "Crossing Borders"; June 30th – July 5th 2006; First ISWiB was organized as a pilot project;
2007 – "Update Local To Get Global"; June 28th – July 5th 2007;
2009 – "Challenge of Changes"; August 9th – August 16th 2009;
2010 – "Do we tolerate intolerance?"; July 11th – July 17th 2010;
2011 – "Communication in Action"; July 10th – July 17th 2011;
2012 – "Youth Changing the World"; July 15th – July 22nd 2012;
2013 – "Hatching the Network"; July 14th – July 21st 2013;
2014 – "Synergy for Change", July 13th – July 20th 2014;
2015 – "Unwrap!", July 12th – July 19th 2015;
2016 – "Generat10ns Celebrating Innovations" ; July 17th – July 24th 2016;
2017 – "Youth strikes back"; July 16th – July 24th 2017;
2018 – "Take the lead"; July 15th – July 23rd 2018:
2019 – "The future is calling"; July 14th – July 22nd 2019;
ISWiB is a meeting platform for young people with different cultural backgrounds. It is a place to get to know each other, establish new friendships and discuss various topics, from different points of view.
Our goal is to establish international cooperation and contacts by creating a healthy working environment and enabling stronger bonds among domestic and foreign students. By promoting the idea of the "citizen of Europe" and "citizen of the World", we insist on embracing intercultural and European values and bringing them to a global level of mutual respect and understanding.
Website: http://iswib.org/