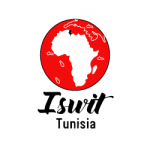 The International Student Week in Tunisia (ISWiT) is a student festival which will start this year in 2019 in the city of Djerba, Tunisia.
The Festival is open for students from all over the world. ISWiT's goal is to gather over 150 young people, including participants, moderators and volunteers. The idea of the festival is to bind young people through working on several workshops. These workshops are created in order to cover all aspects of our society.
Through workshops, close communication and cooperation, interactive lectures and various open activities, students will be able to gain new knowledge and exchange ideas. They will also have an opportunity to establish professional contacts with eminent professors and professionals from different sectors and develop and create new projects by themselves.
During ISWIT 2019 we want to discuss these matters together with you. Our students' conference will enable people to gather in an understanding and tolerant atmosphere for exchanging ideas in an open-minded dialogue. During workshops, discussions, lectures, group work, and personal conversations, you will have the chance to share arguments, experiences and ideas related to topics that matter to you. We want to discuss our role as responsible persons within society in order to develop solutions for existing problems and take responsibility together. We would like to focus on the idea that everyone can influence our future – and be the change.